Okies.....so here are the layouts I promised.
Layout title: @ Port

Layout title: Soon to be your Mrs....
This was created for the first
Stuck Sketch
in January....I really love this one!
And lastly, the card I made my mum for her birthday which is today! Happy Birthday Mumma xxxx

Thats it for now, I am off to make my last 'Scrap Your Year' class for
Chandon Craft
whilst cooking my boy's favourite dinner, Roast Pork.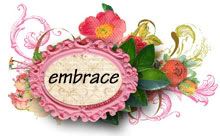 Take care
xxx