Until we go here....
Cannot wait!
Trip Itinerary includes New York (Times Square for NYE and incl. visit to Niagra Falls and an NBA game), Washington, Florida (Disney World), Las Vegas (Incl. visit to Grand Canyon), San Francisco, San Diego (maybe a day trip to Mexico), and LA (including a day or two at CHA for me - scrappers will know what I am talking about! SO EXCITED!)....then home.....
Its going to be so fun and I really cannot wait to just RELAX and enjoy! I'm hoping to update while I'm away with pictures and also my regular CT shares will be posted thanks to Blogger Scheduler :)
Take care, xxx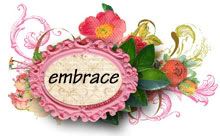 * Need to think about my word for 2012* & New blog design!